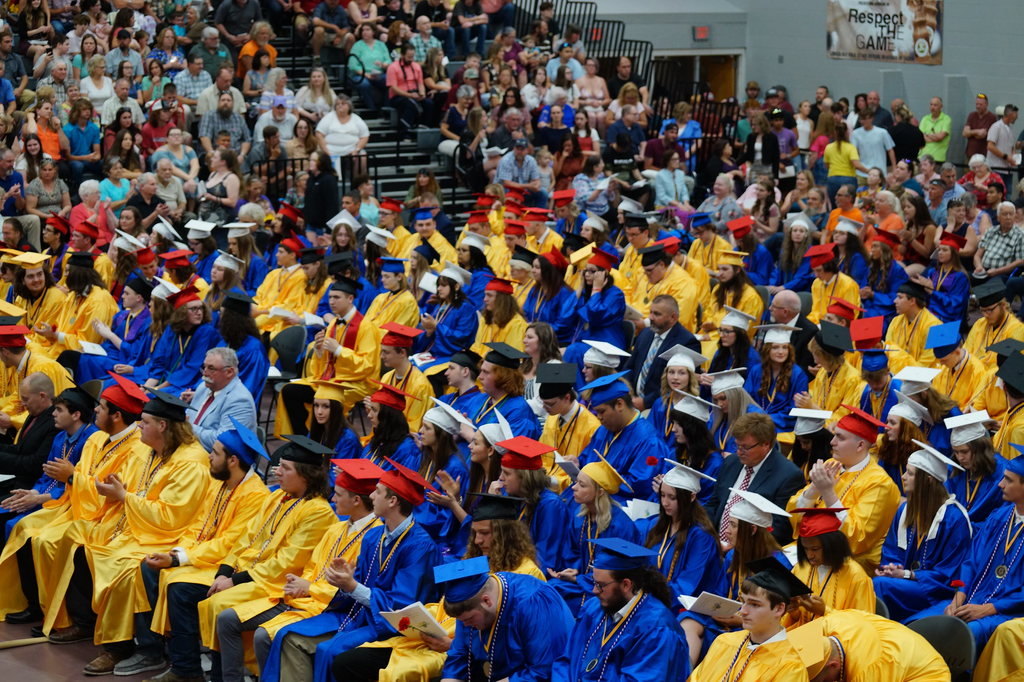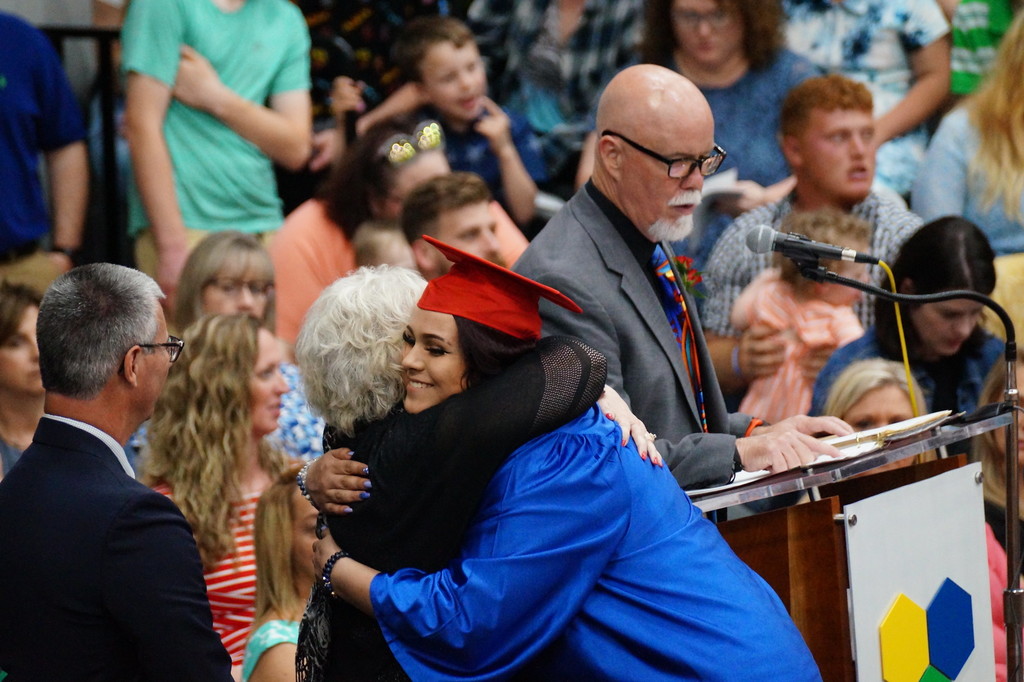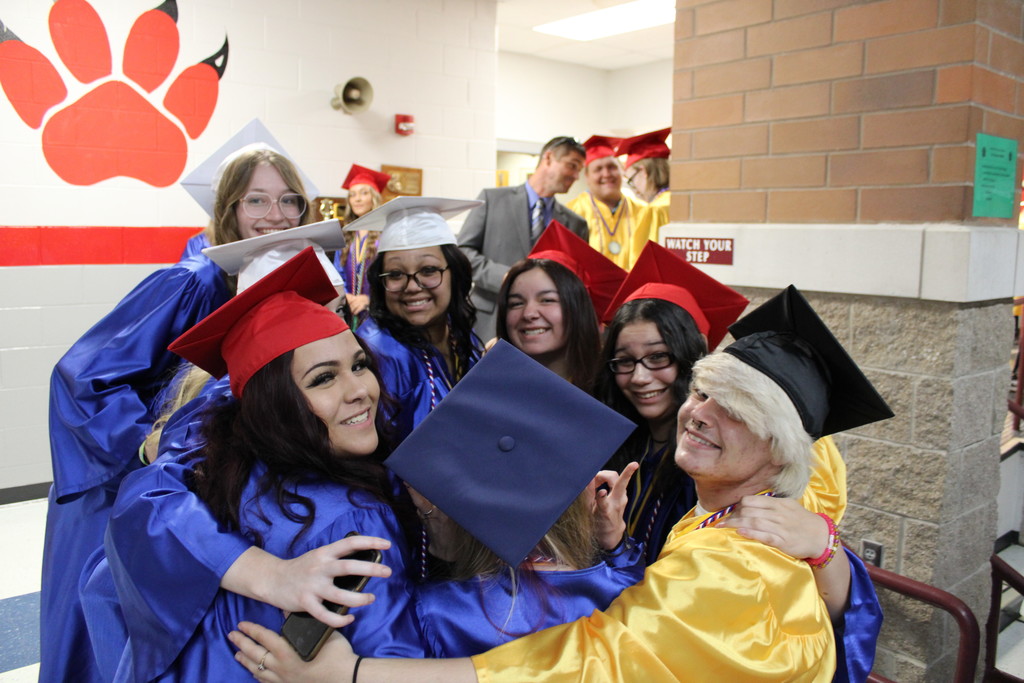 This morning, our website is unavailable. It should be up and running soon. All we need to do now is track down that stray wire:) Seriously, our website provider is working nonstop to restore service and has already answered their phone before the start of their day! @apptegy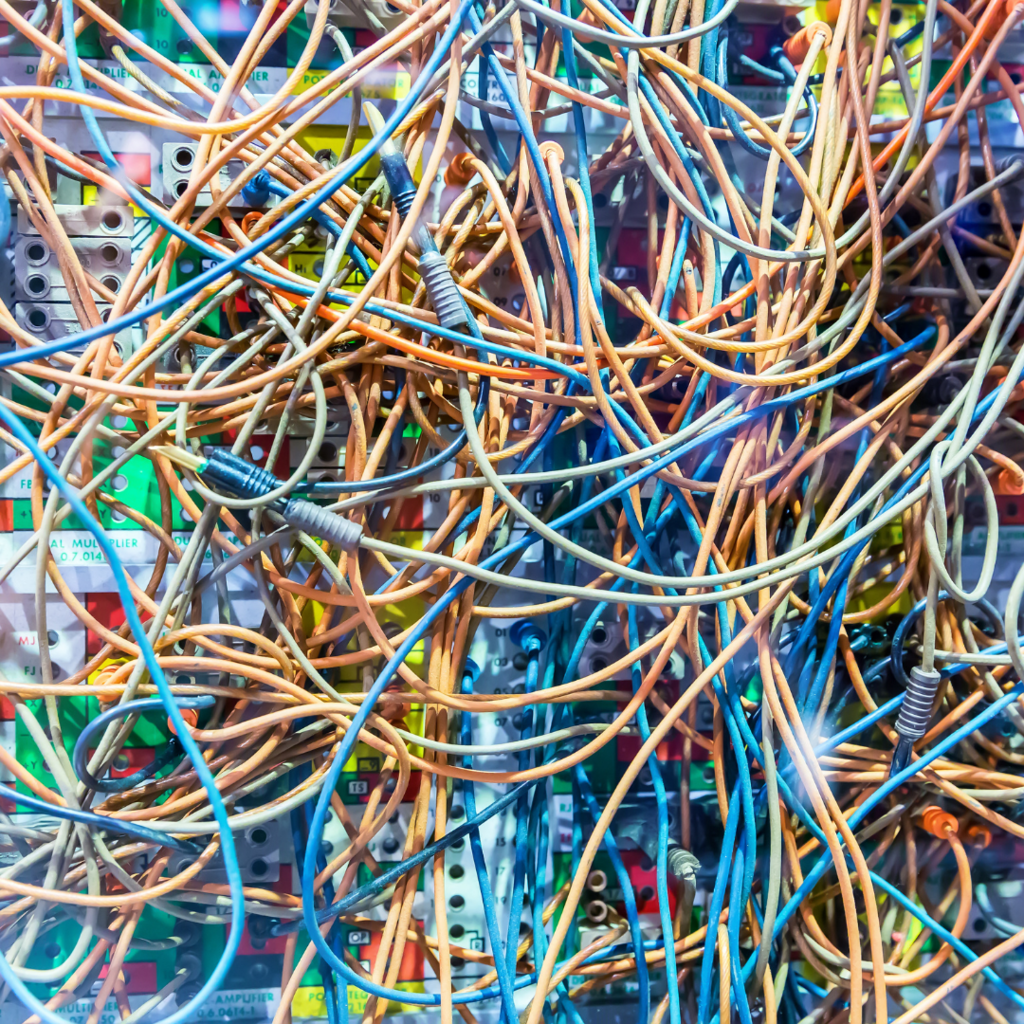 Attention Grant Alumni! We're looking for some old photos from the Grants Completion Ceremony. Please send pictures to
Randy.Dorsey@grantcareer.com
if you have any that we could use during our live feed on Friday.
Friday trifecta winners Tana Hurley and Roper Jones. Songs were songs with artists with a color in their name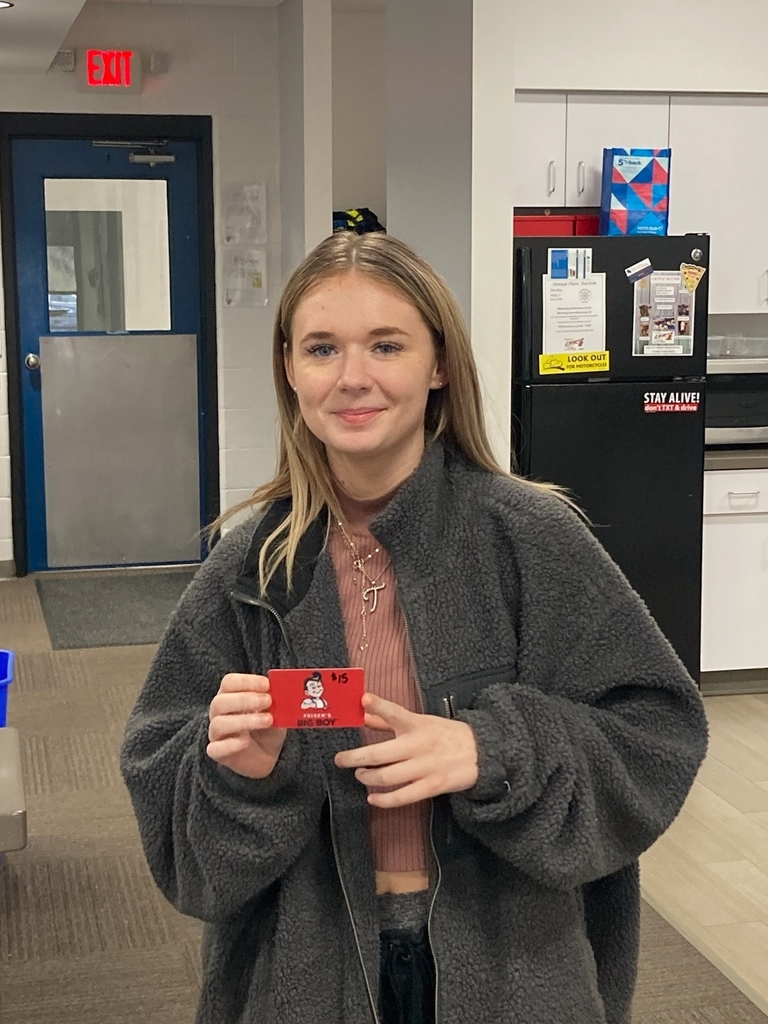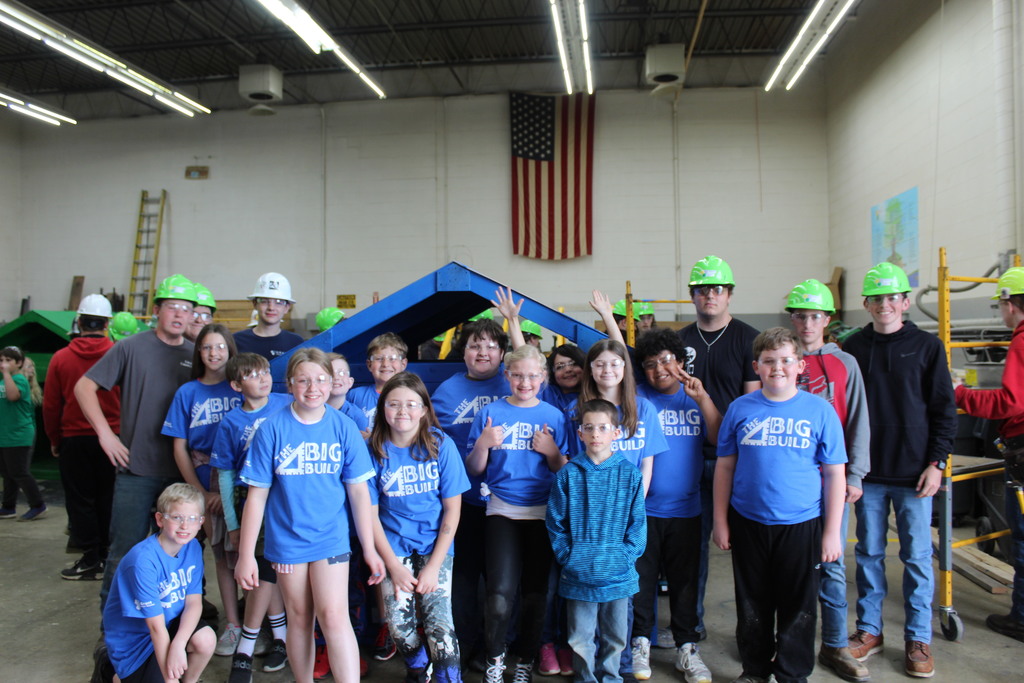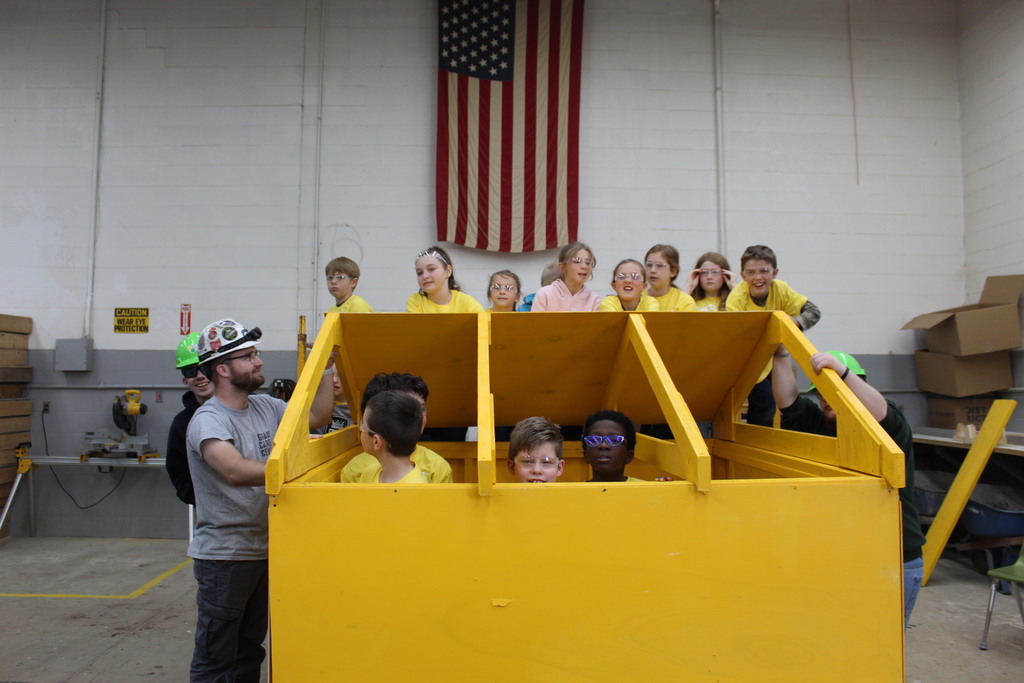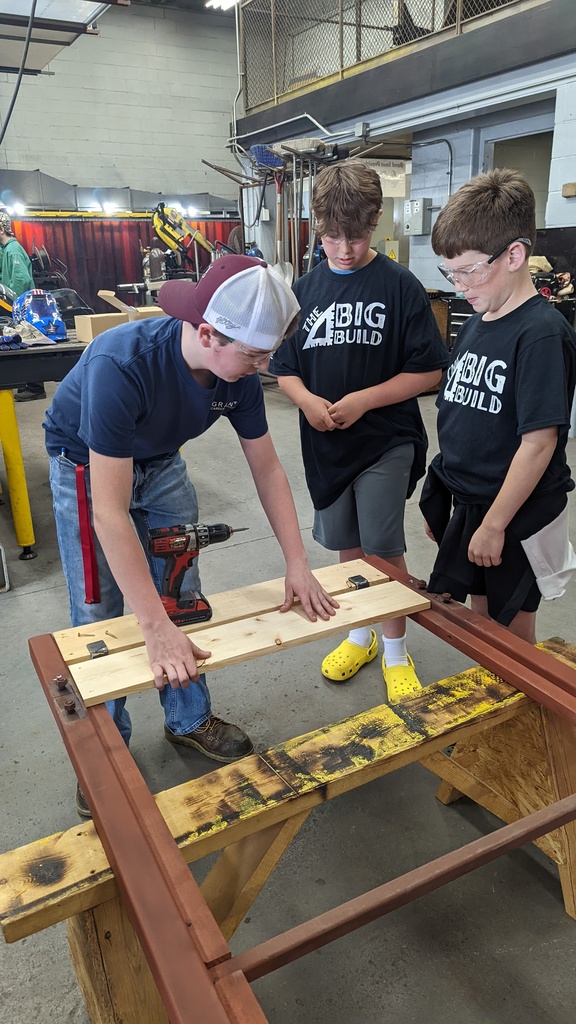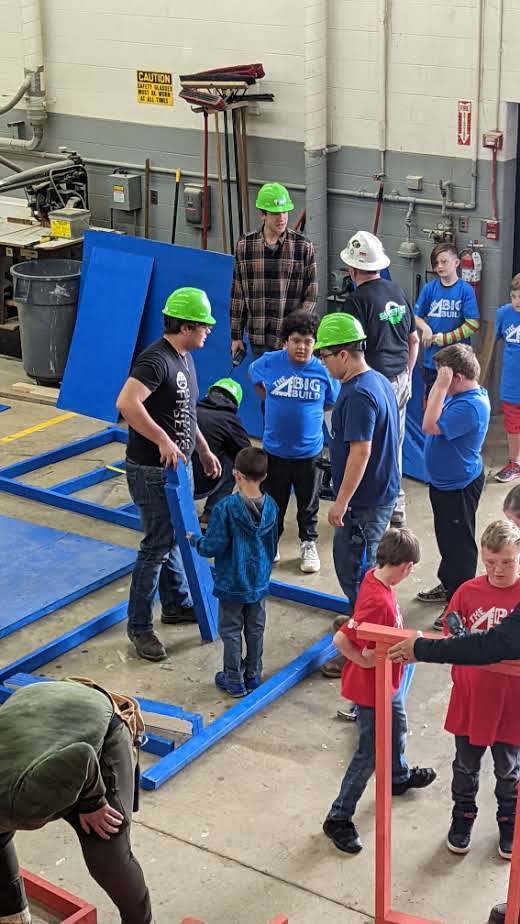 Charlie Troxell (Construction Tech) won Gold in the State SkillsUSA Carpentry competition and Louisa Mitchell (cosmetology) won Gold in the State SkillsUSA Job Demonstration competition. They will both be moving on to SkillsUSA Nationals in Georgia.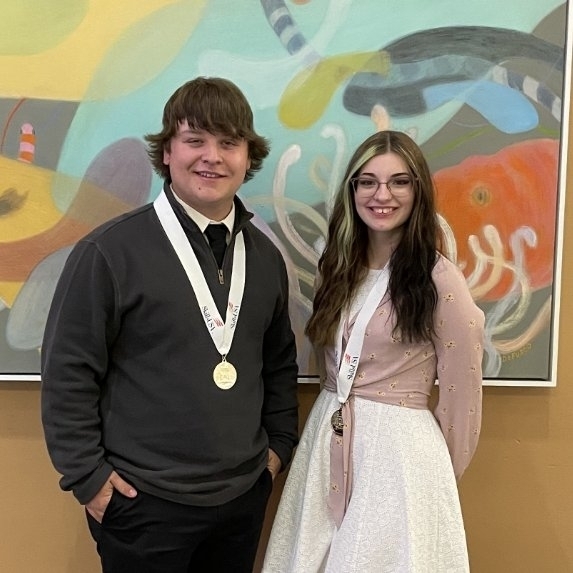 Mark Williams, AKA "Hank," has been participating in work-based learning at Messer Construction since Jan. 31. Hank has completed 216 WBL hours, and has a 30 hour OSHA certification. He's a Bethel-Tate wrestler with a 43-3 record and a sectional and league championship!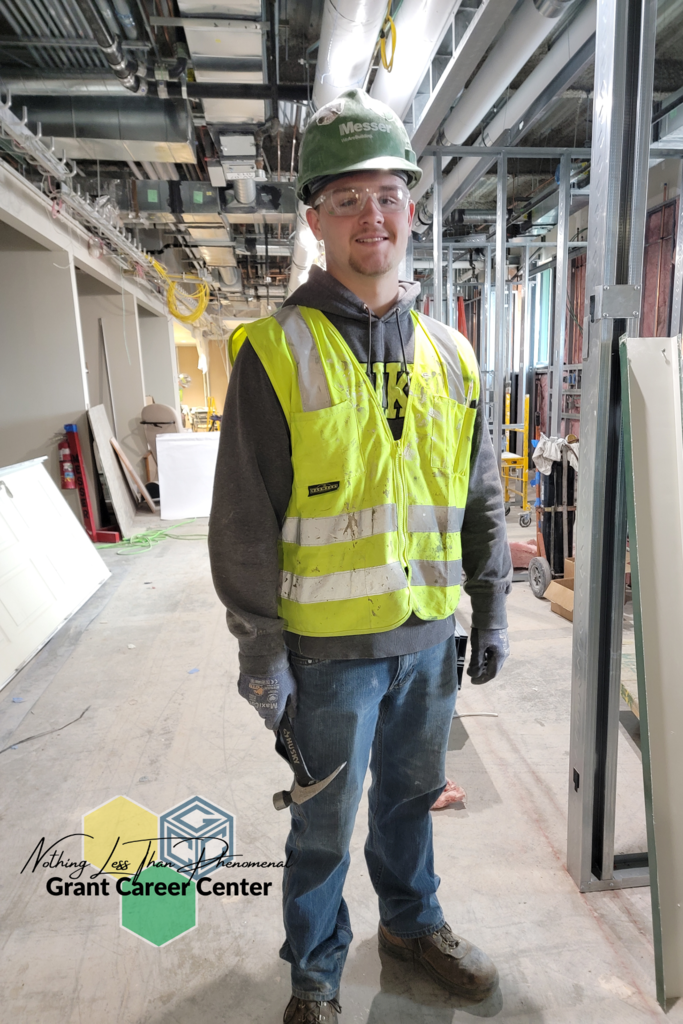 Grant Industrial Academy students Andrew Fitch, Tristen Shepherd, Jayden Seal, Garret Pinger, and Jordan Hall are all on Work Based Learning and have completed 192 WBL hours with Engineering Mobile Solutions. They all want to stay with EMS after graduation.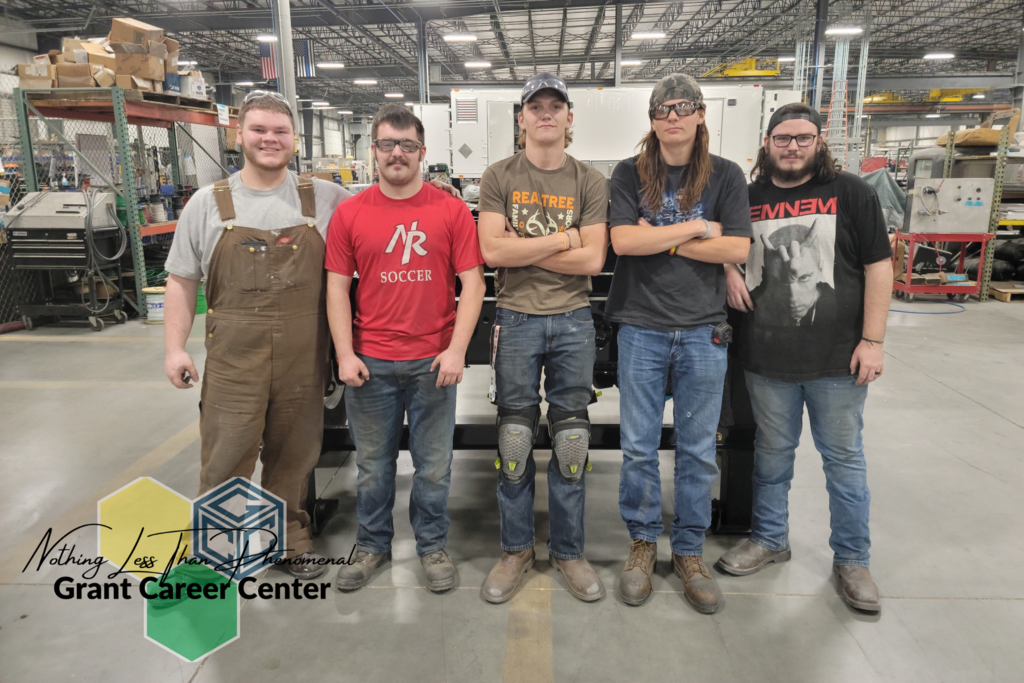 This week's Clermont Sun Athlete of the Week is Connor Ninichuck! Connor is a Felicity-Franklin student in our Manufacturing Engineering Technology Program at Grant Career Center. @FFLSD #MyOHIOCLASSROOM #CAREERTECHOHIO #CTEOHIO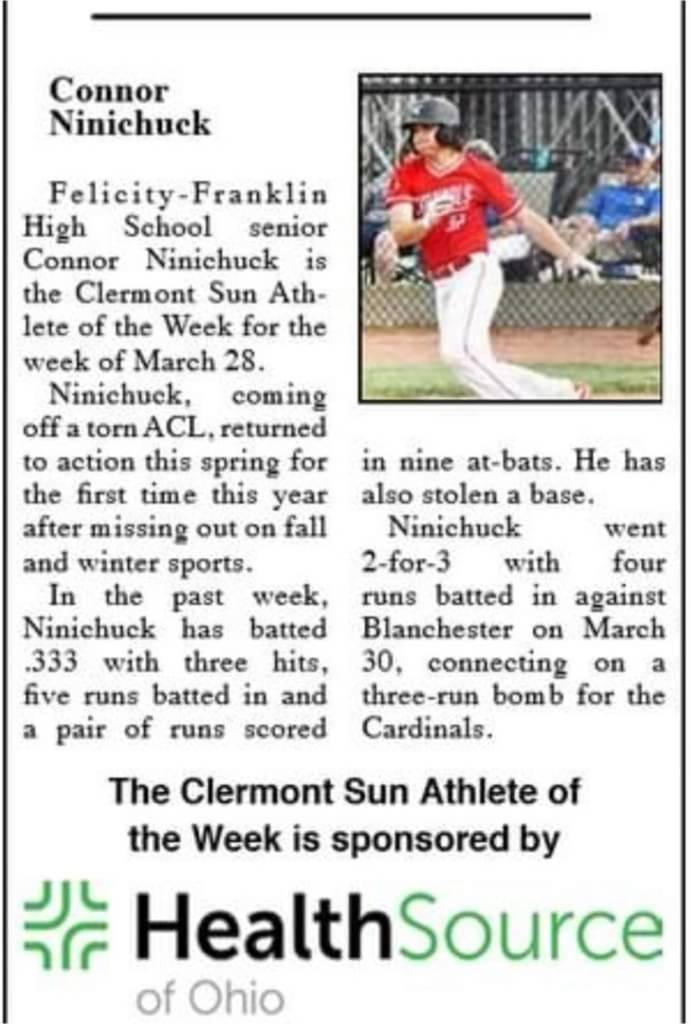 Culinary Arts Program - Scone Challenge The junior culinary students had 30 minutes to produce their scones. They look delicious!!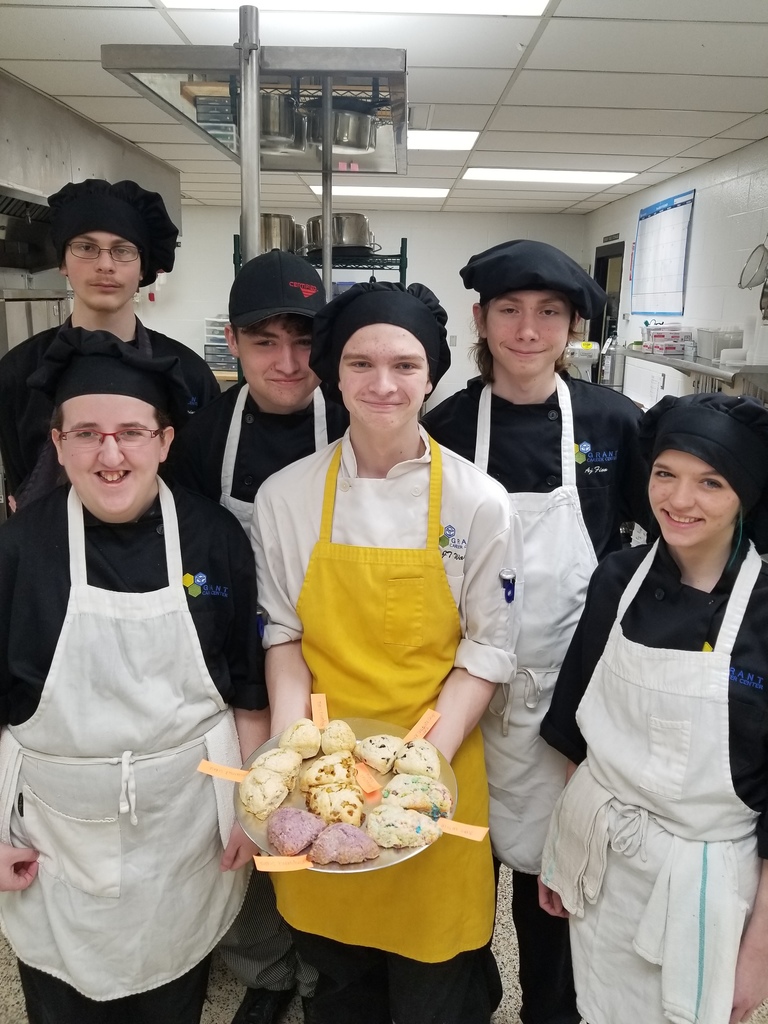 Please join the LAS students for a hamburger/ hot dog meal and hear the presentation on the four breeds of cattle the students have been working with this year. After the presentation, these steers will be auctioned to the highest bidder. Processing dates may be available.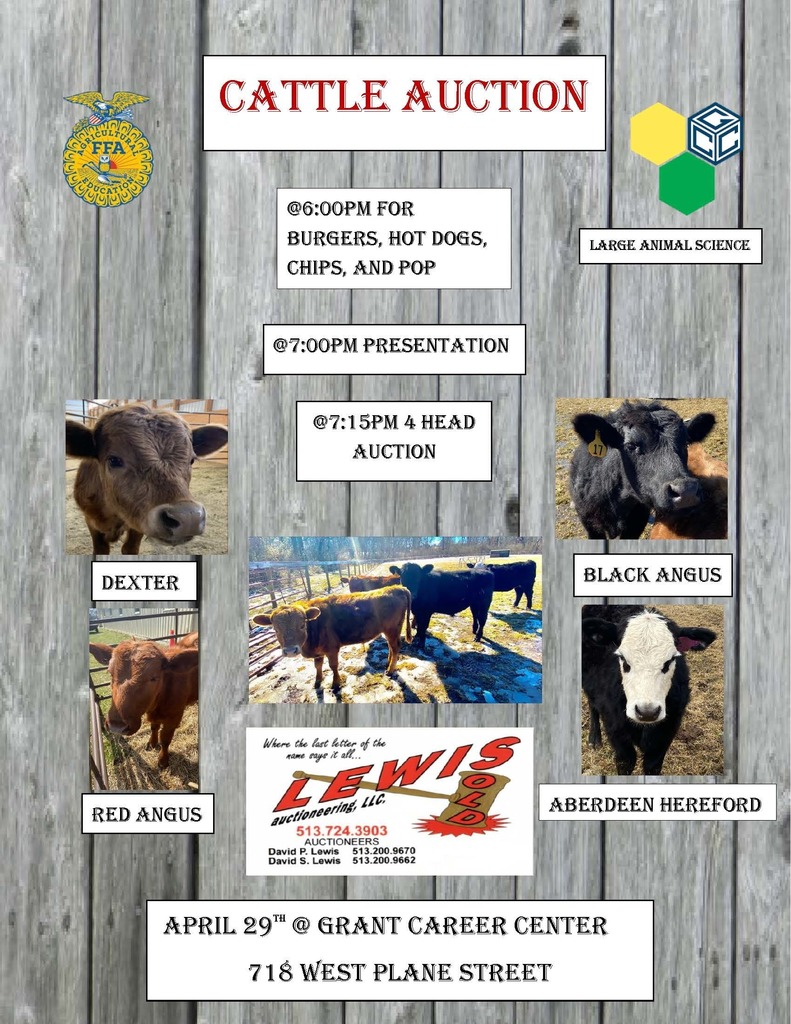 Summer Camp Information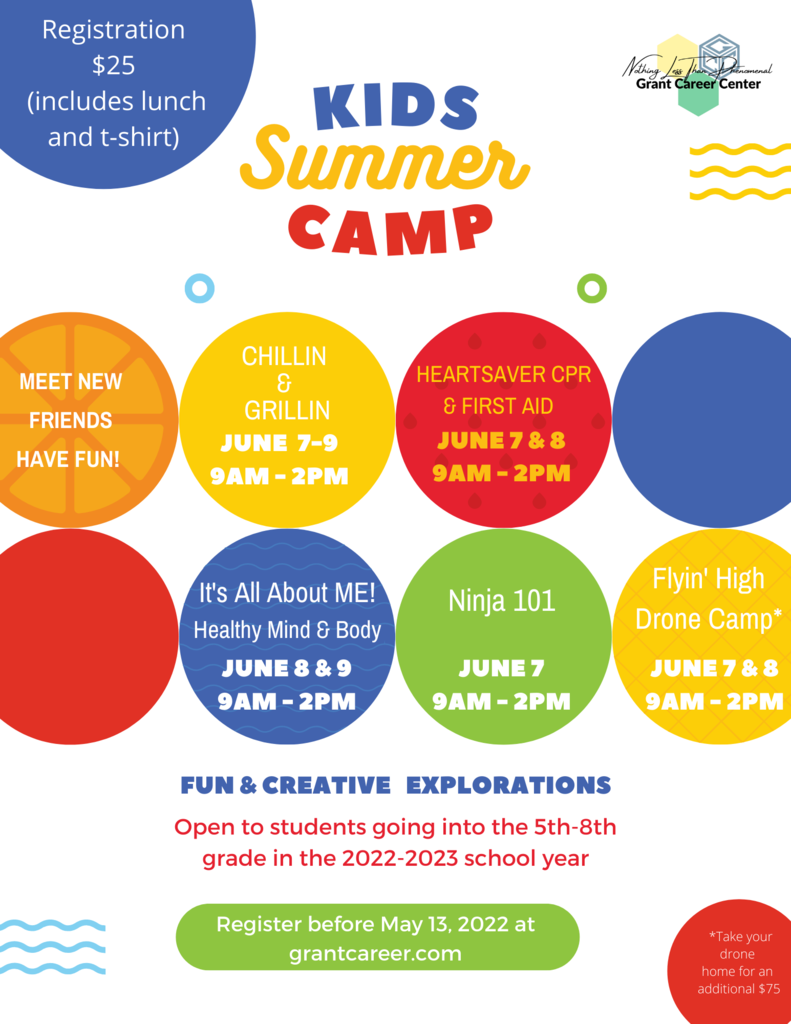 Homeschoolers - Have questions on how Grant Career Center can help you reach your career and educational goals? Please join us for a Q & A Luncheon on April 29, 2022. Register at grantcareer.com or call 513-729-9108.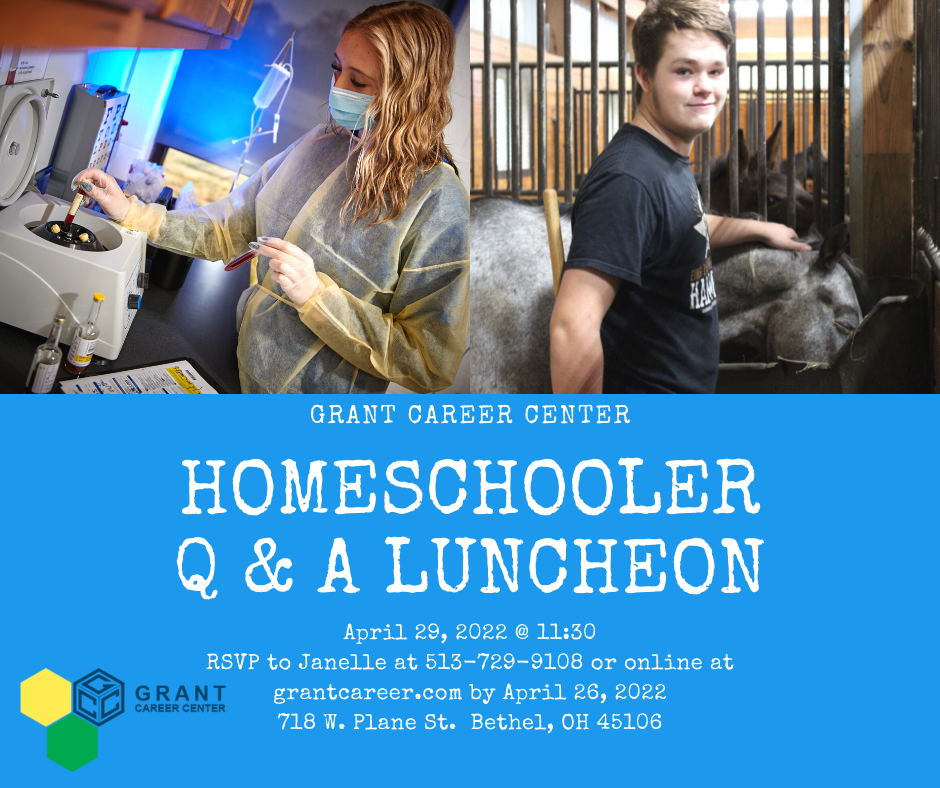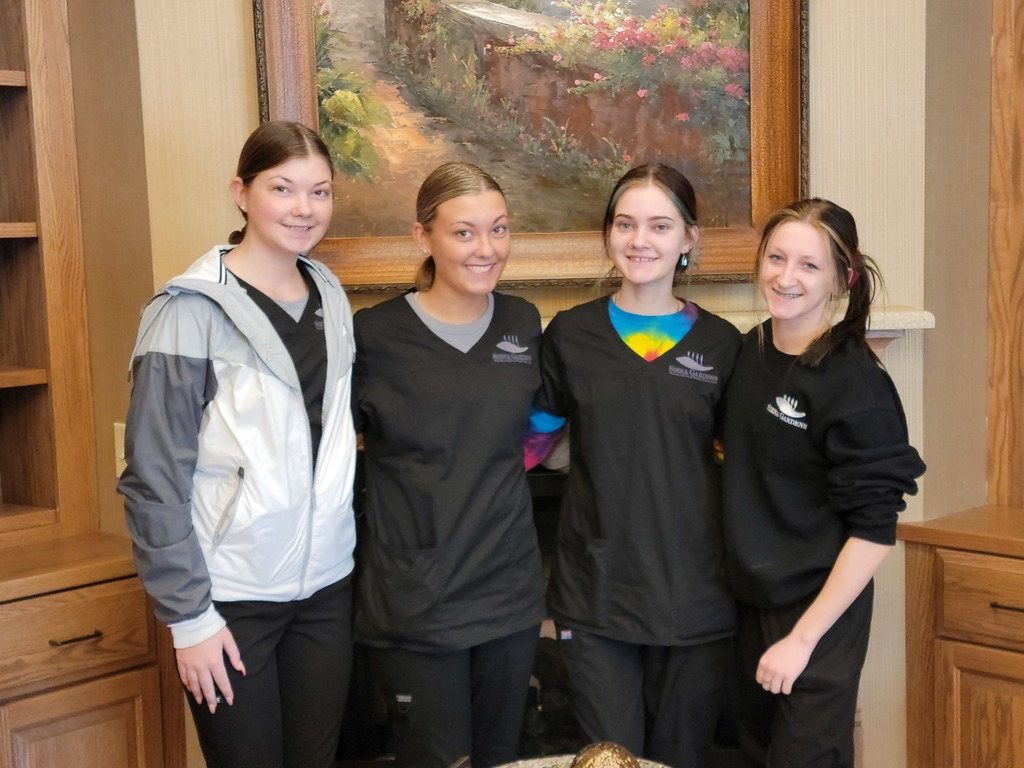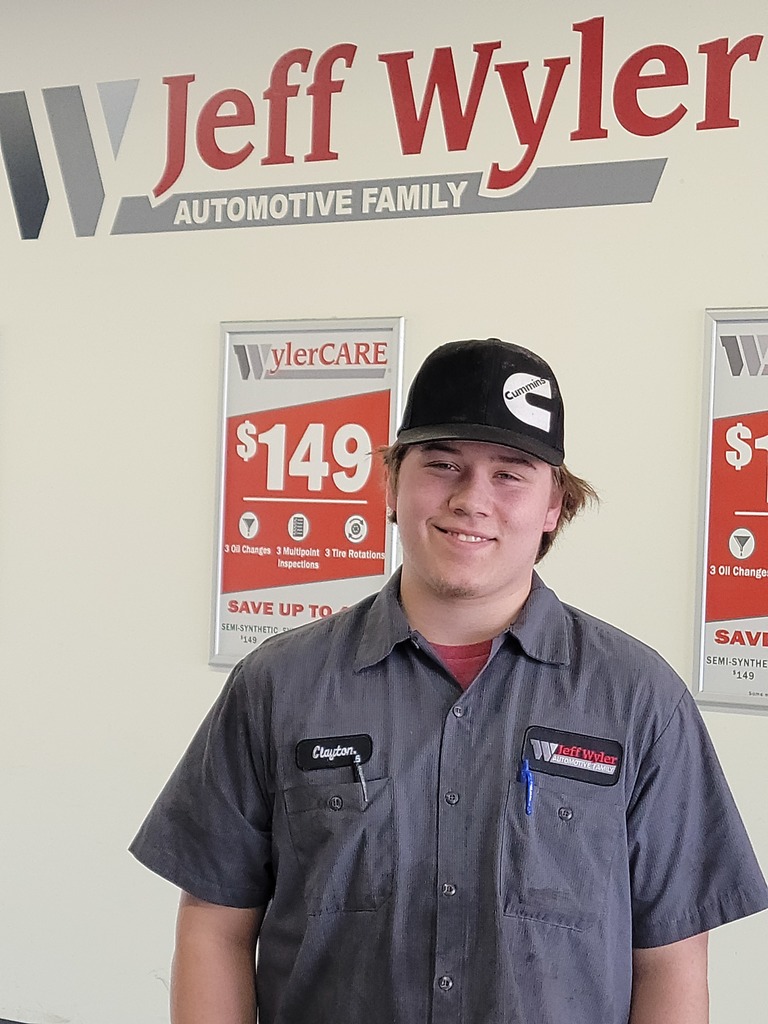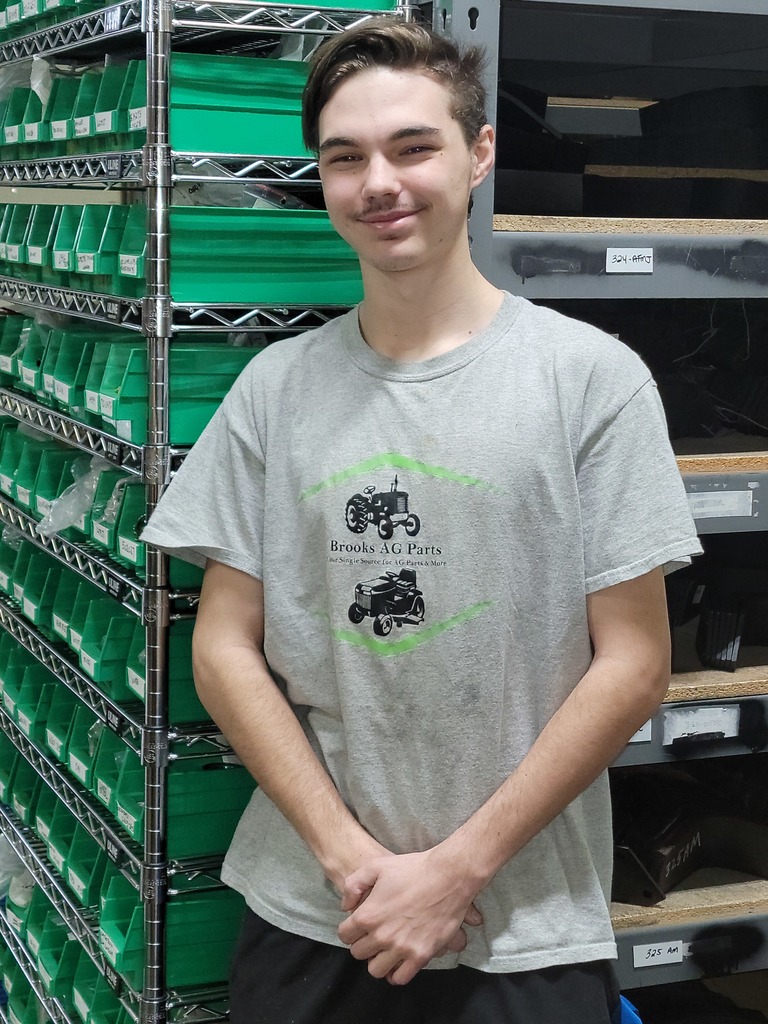 Calling all 4th Grade Homeschooled Students! Join us on Friday, May 13, 2022 for an experience you won't forget. The BIG BUILD is a hands on event that encourages teamwork, learning new skills and power tool safety. Register at grantcareer.com by April 1. Lunch is provided.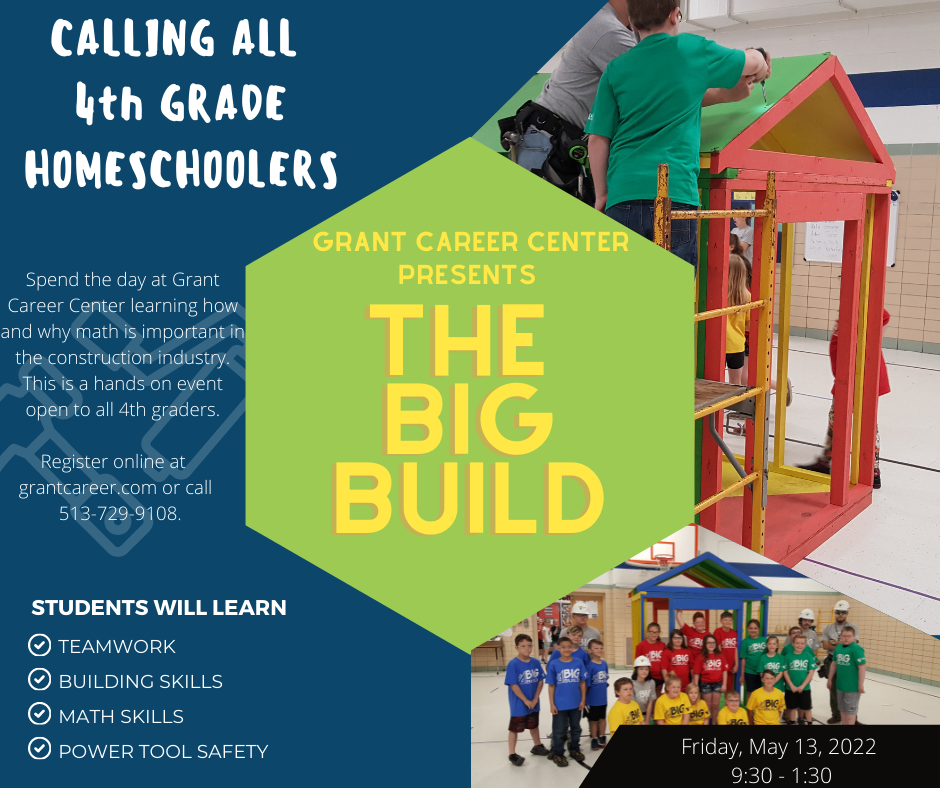 Grant Career Center has sent 3 Early Childhood Education Students this year to participate and compete. We wish them the best of luck at their competitions. Check back here for more pictures and results!
https://www.grantcareer.com/o/gfs/article/680268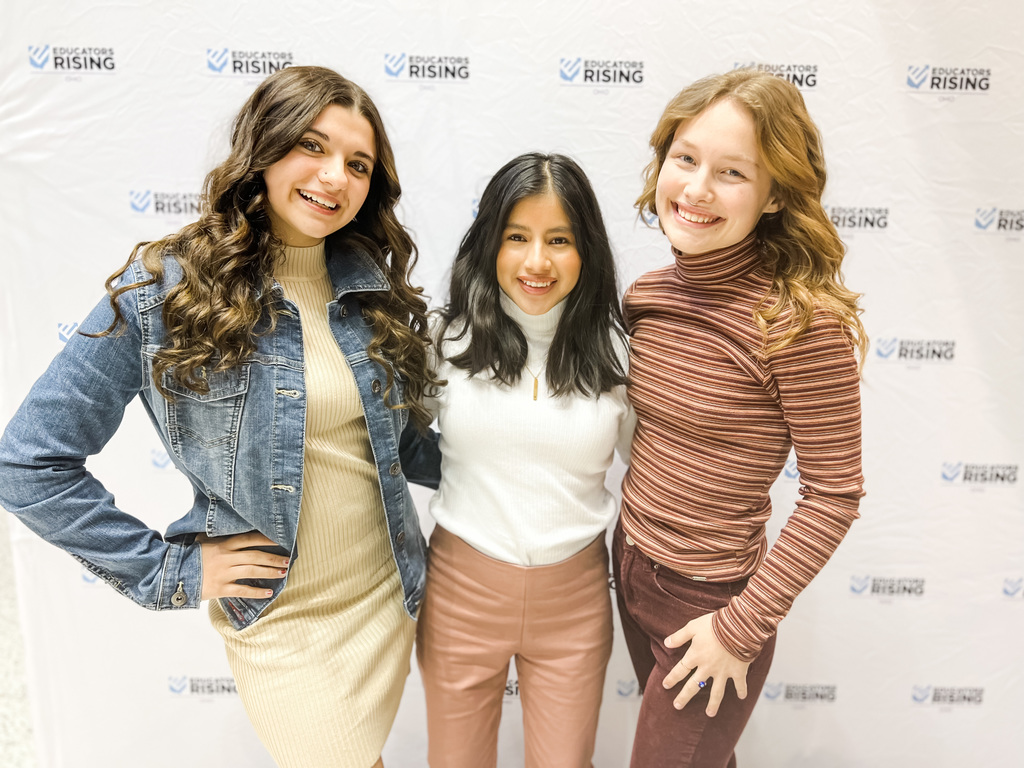 Grant Career Center Board of Education provided lunch for the Grant Staff as a token of appreciation. Tiffiany Riddle and Beth McManus, Grant Board of Education Members, serve Grant Staff Lunch in the Gallery Restaurant.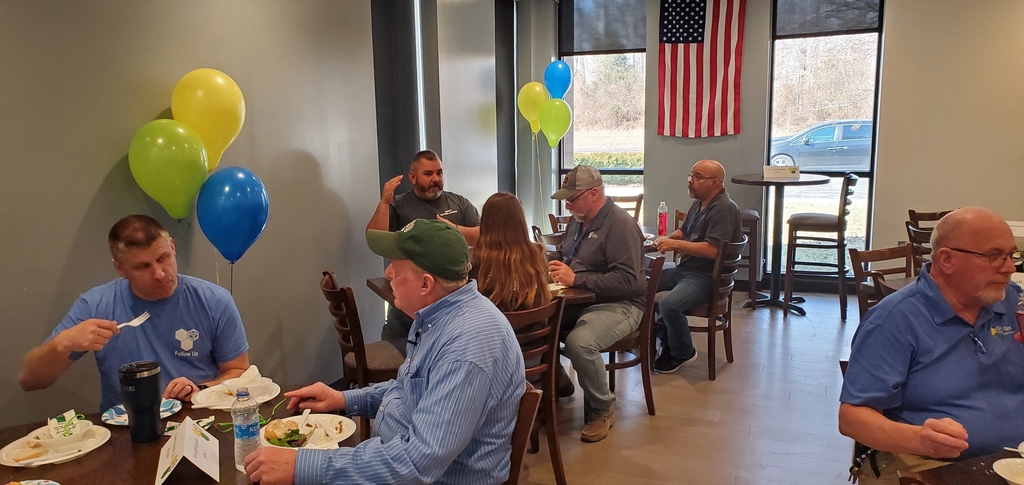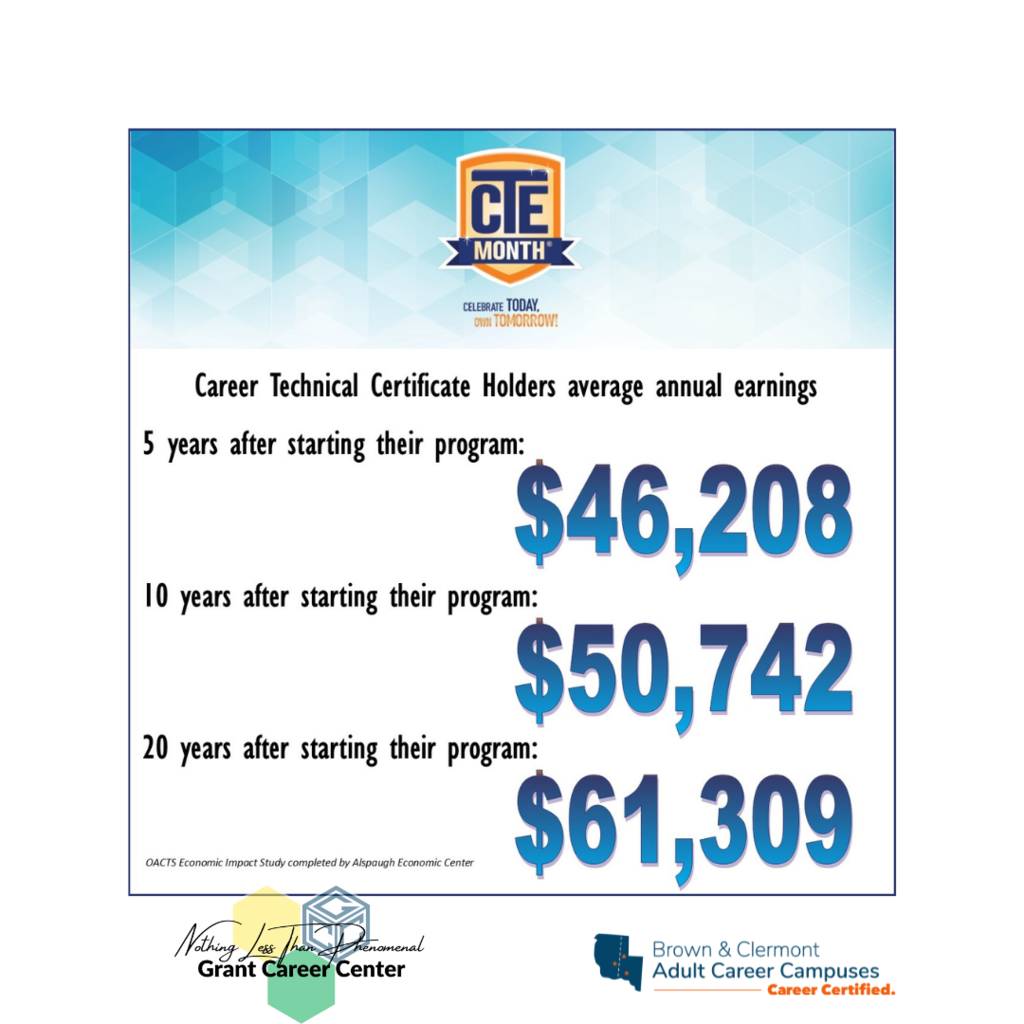 Grant Career Center Celebrates CTE Month and Our Community Partners! Culinary Arts Program prepared fresh homemade cookies to be delivered to our Community Partners!! Thanks to everyone that supports Grant Career Center and our Students!