Grant Career Center HOSA Students Triumph at Ohio State Competition
A group of Grant Career Center students who are members of the Health Occupations Students of America (HOSA) spent two days in Columbus, Ohio, competing in the Ohio HOSA State Competition held on March 16th and 17th. The competition marked the culmination of months of preparation and hard work by the students, who represented Grant Career Center in various categories. The competition was comprised of students from HOSA chapters across Ohio.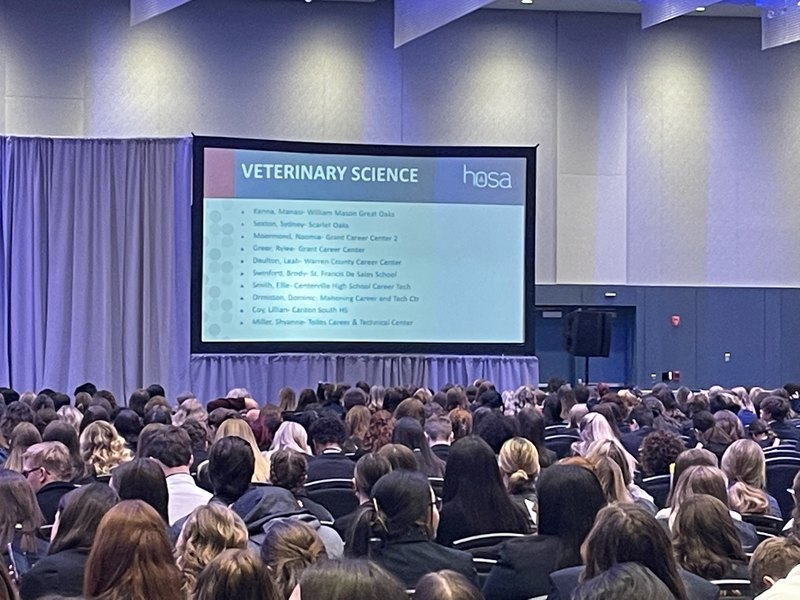 The Grant Career Center students competed in a variety of events related to health occupations, including Medical Spelling, Mental Health Promotion, Veterinary Science, and more. The students gave stellar performances, which catapulted them to the top spots in several categories.
Out of the 30 students who qualified at Regionals to compete at the HOSA State Competition, three students came out on top. Lola Proffitt secured 3rd place in Veterinary Medical Law and Ethics, Nora Greiwe placed 3rd in Veterinary Medical Terminology, while Naomie Moermond clinched the 1st place in Veterinary Medical Law and Ethics.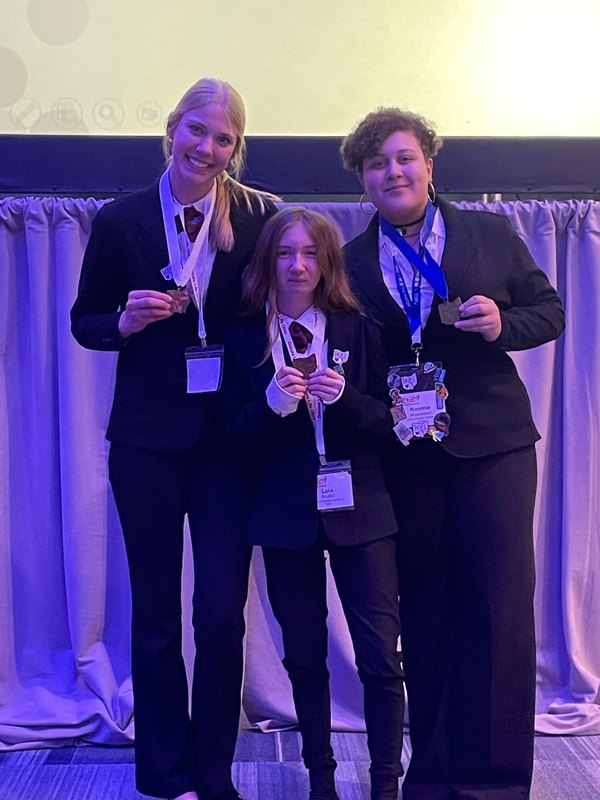 Amy Moe and Richelle Baker, who are Lab Instructors for Allied Health, and Katie Kline, a Small Animal Science instructor, coached the students and helped them prepare for the competition.
"We're thrilled that our students have performed so well on a statewide platform. They've worked hard over the past few months, practicing their skills, and dedicating many hours to studying for this competition. We're proud of these students, and we know that their success will pave the way for future generations," said Amy Moe.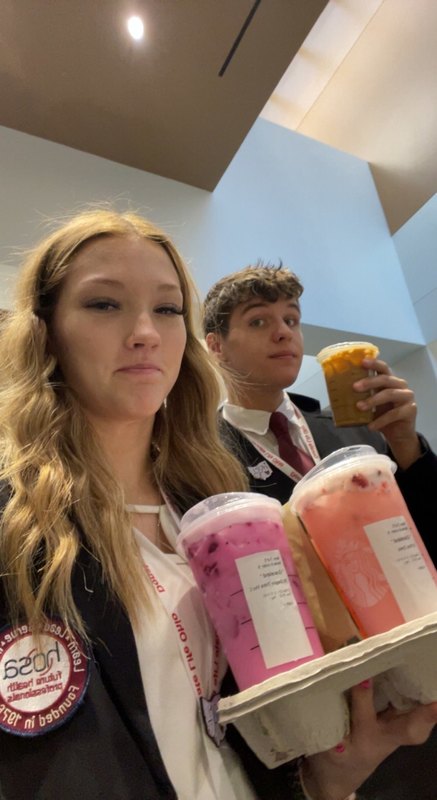 The HOSA CTSO (Career Technical Student Organization) is an excellent opportunity for students to get hands-on experience in the healthcare industry, participate in community service programs, and participate in leadership development opportunities. HOSA is a national organization that has over 245,000 members who are part of the HOSA family, working towards providing quality healthcare for all.
Grant Career Center is a technical school in Bethel, Ohio, serving students from Clermont County aiming to give students tremendous opportunities to obtain skills that will have a critical impact on their lives and communities. #ChoosetobeGreat