EDIT MAIN
Overview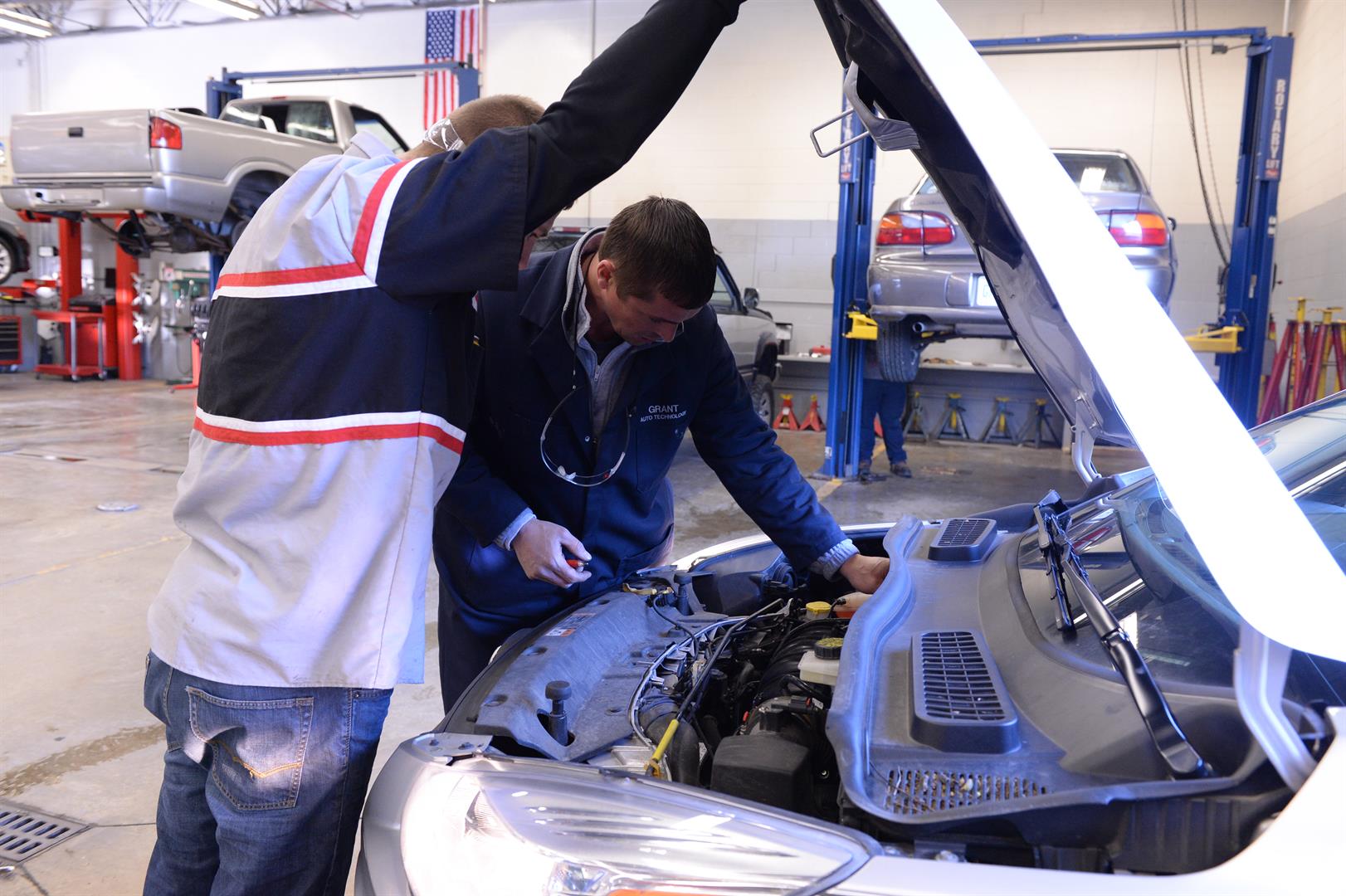 The Auto Technology instructor demonstrates to a student an engine task.The Automotive Service Technology program is NATEF/ASE certified by the National Institute for Automotive Service Excellence (ASE), and is a participating school for the Automotive Youth Educational Systems (AYES). AYES is a partnership among participating automotive manufacturers, participating local dealerships, and Grant Career Center. All participants work together to prepare and train entry-level automotive technicians.
CTAGs
CTAUT005 – Introduction to Automotive Service and Repair – 2 semester hours
Students must pass Ground Transportation Maintenance and pass the ASE/NATEF Student Certification Examination for Maintenance and Light repair (MLR) or Automobile Service and Technology (AST) and seek credit within two years from the date the exam was taken.
Certifications/Credentials
Automotive Service Excellence (ASE) Student Certification, AYES Certificate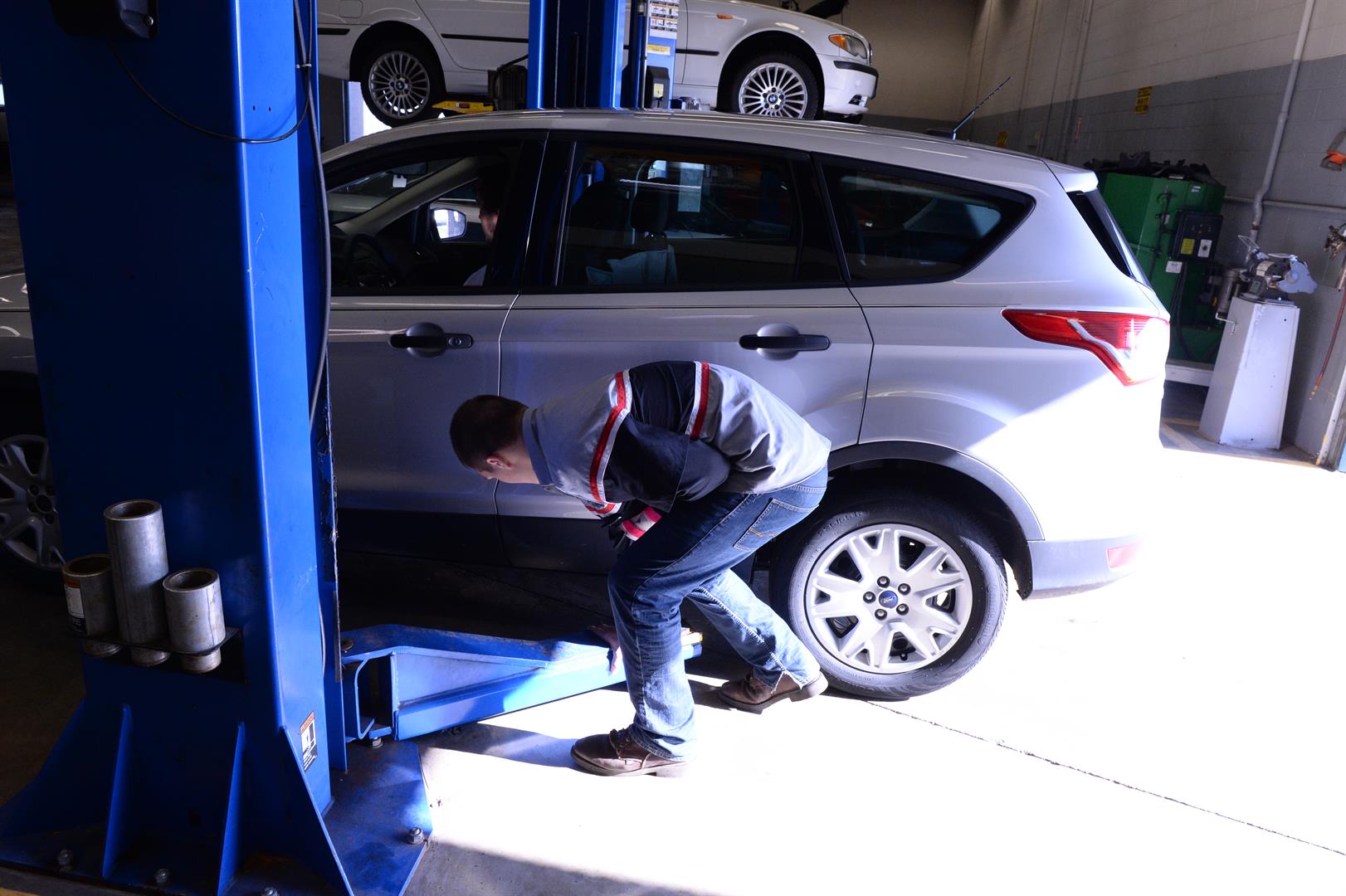 Program of Study
Ground Transportation
Ground Transportation Engine & Power Train
Ground Transportation Electrical/Electronics
Automotive Braking, Suspension, and Steering Systems
2 credits-English
2 credits-Math (Algebra 2 and Advanced Math)
2 credits-Science (Chemistry and Environmental Biology)
2 credits-Social Studies (American Government & Elective)


Career Opportunities
Service Technician (Dealership / Independent)
Fleet Operations
Service Consultant/Advisor
Parts Sales-Wholesale and Retail
Automotive Technician
Automotive Part Sales
Drivability Computer Specialist
Parts/Service Manager
Typical Wages
•$8 to $12/hour starting wage
A student uses a battery charger.
Is This You?
I am self-reliant
I solve problems
I have mechanical aptitude
I am detail oriented
I am a team player

Student Organization


Automotive Youth Education Systems
AYES means Opportunity to you!
Earn money while preparing for a variety of well-paying, satisfying careers:
Master Technicians with 3-5 years of experience can earn $30,000 –50,000 + annually
Enjoy the challenge of integrated work/study experiences
Class work relates to the job, and the job related to class work
Take advantage of the career and personal guidance provided by school and workplace mentors
Develop the kinds of professional skills that employers want and need

Motivation
Communication
Self-Discipline
Critical Thinking
Problem Solving
Goal Setting
Teamwork
Time Management
Customer Service

Develop technical skills that high-tech firms want and need