EDIT MAIN
Overview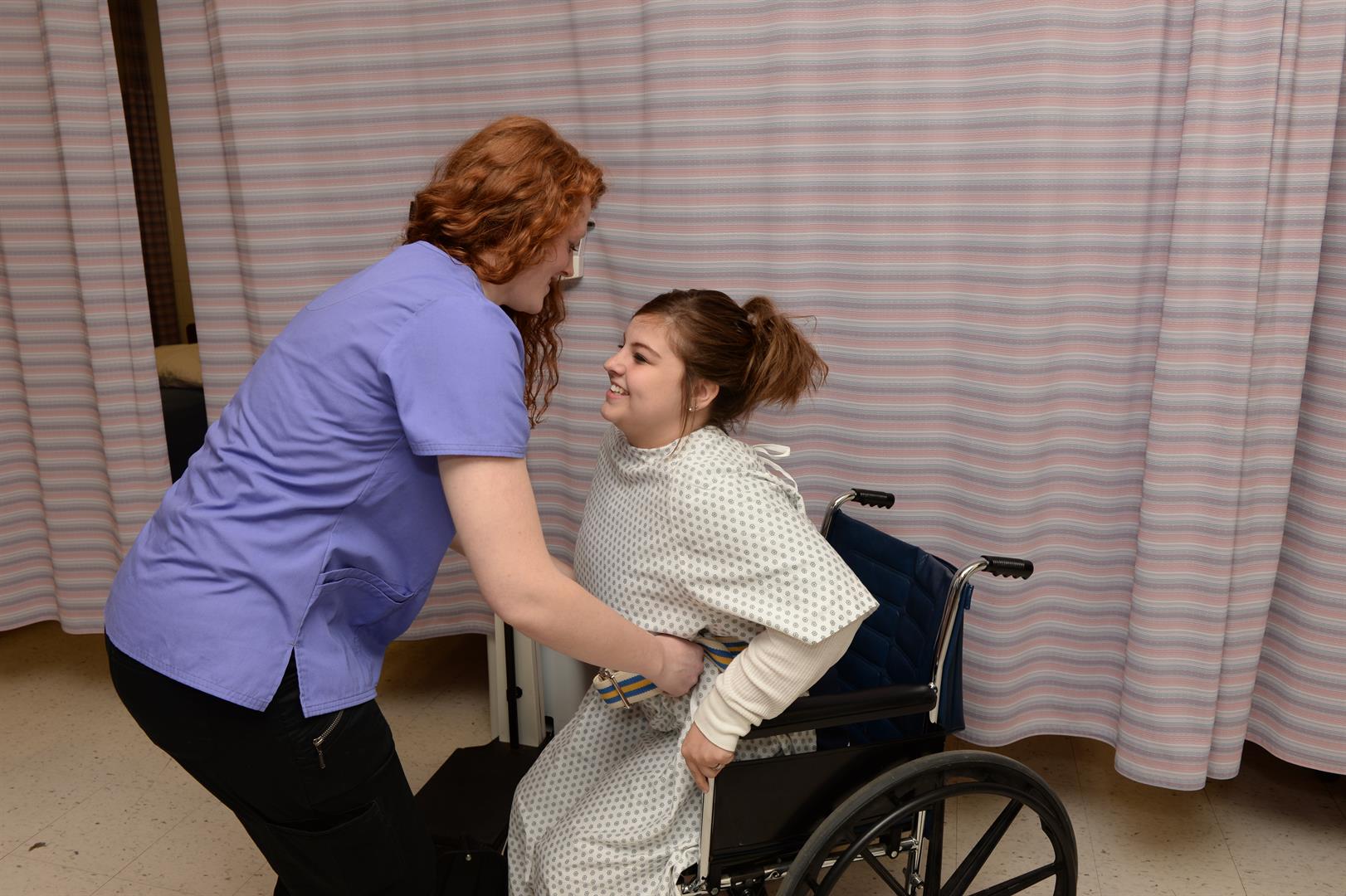 The Allied Health Science program provides medical training for clinical health careers. This multi-disciplined program allows students to discover their strengths and interests in therapeutics, diagnostics, or medical office. Students can pursue opportunities to enter college programs and healthcare careers. Clinical training for the program occurs on campus in the medical lab, and off-site in clinical settings at local health care facilities. Students job shadow at local hospitals and medical facilities to explore a broad range of clinical health careers.
Articulations
Chatfield College - 2 Semester Hours

CTAGs
Medical Terminology – 3 Semester Hours
Student must pass the Medical Terminology Course and receive a qualifying score on the End of Course Examination.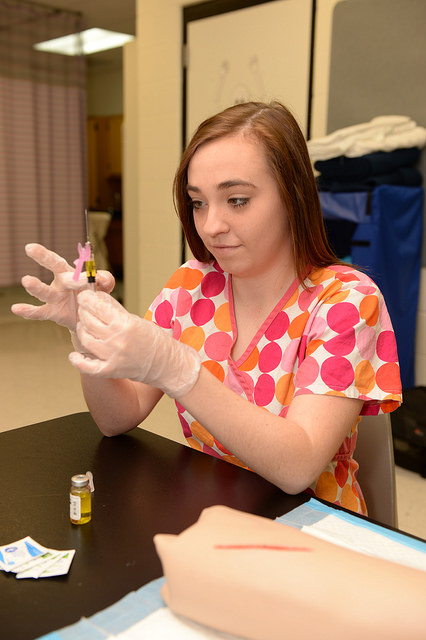 Certifications/Credentials
State Tested Nurse Aide (STNA)
Certified Phlebotomy Technician
CPR
First AidOSHA 10 Healthcare Industry Completion
Program of Study
Health Science & Technology
Principles of Allied Health
Patient Centered Care
Medical Terminology
2 credits — English
2 credits — Math (Algebra 2 and Advanced Math)
2 credits — Science (Anatomy & Physiology and Chemistry)
2 credits — Social Studies (American Government & Psychology/Sociology)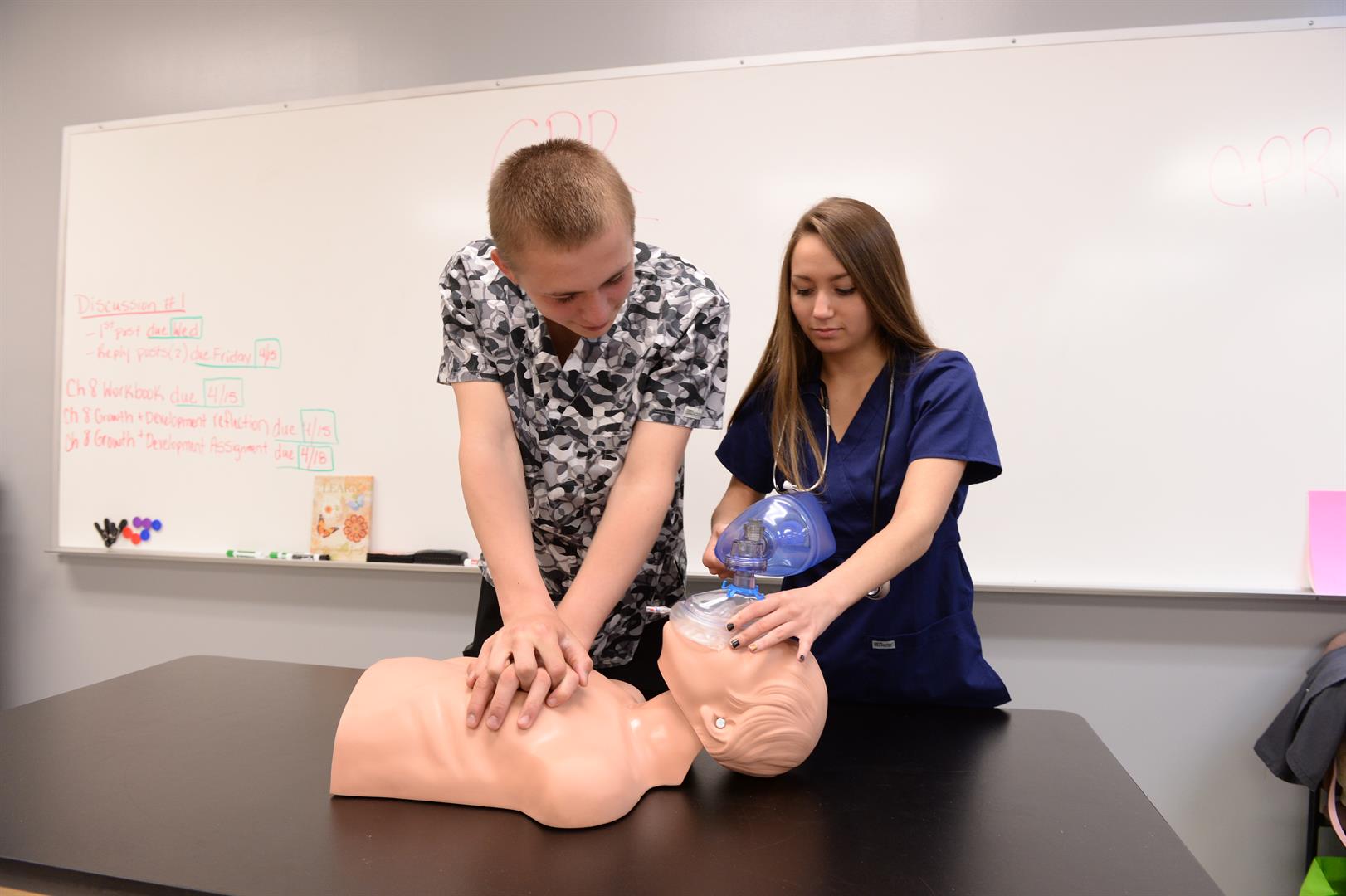 Career Opportunities
Registered Nurse/Nurse Practitioner
Surgical Technician
Radiologist
Respiratory Therapist
Physical Therapist/Nutritionist
Pharmacy Technician
Typical Wages
STNA: $9-15/hr
Phlebotomy Tech $ 13-15/hr
LPN: $15-19/hr
RN: $21-35/hr
Surgical Tech: $16-24/hr

Is This You?
I enjoy learning about the body, diseases & treatment for disorders
I care
I have good stamina
I am a professional

Student Organization