EDIT MAIN
Overview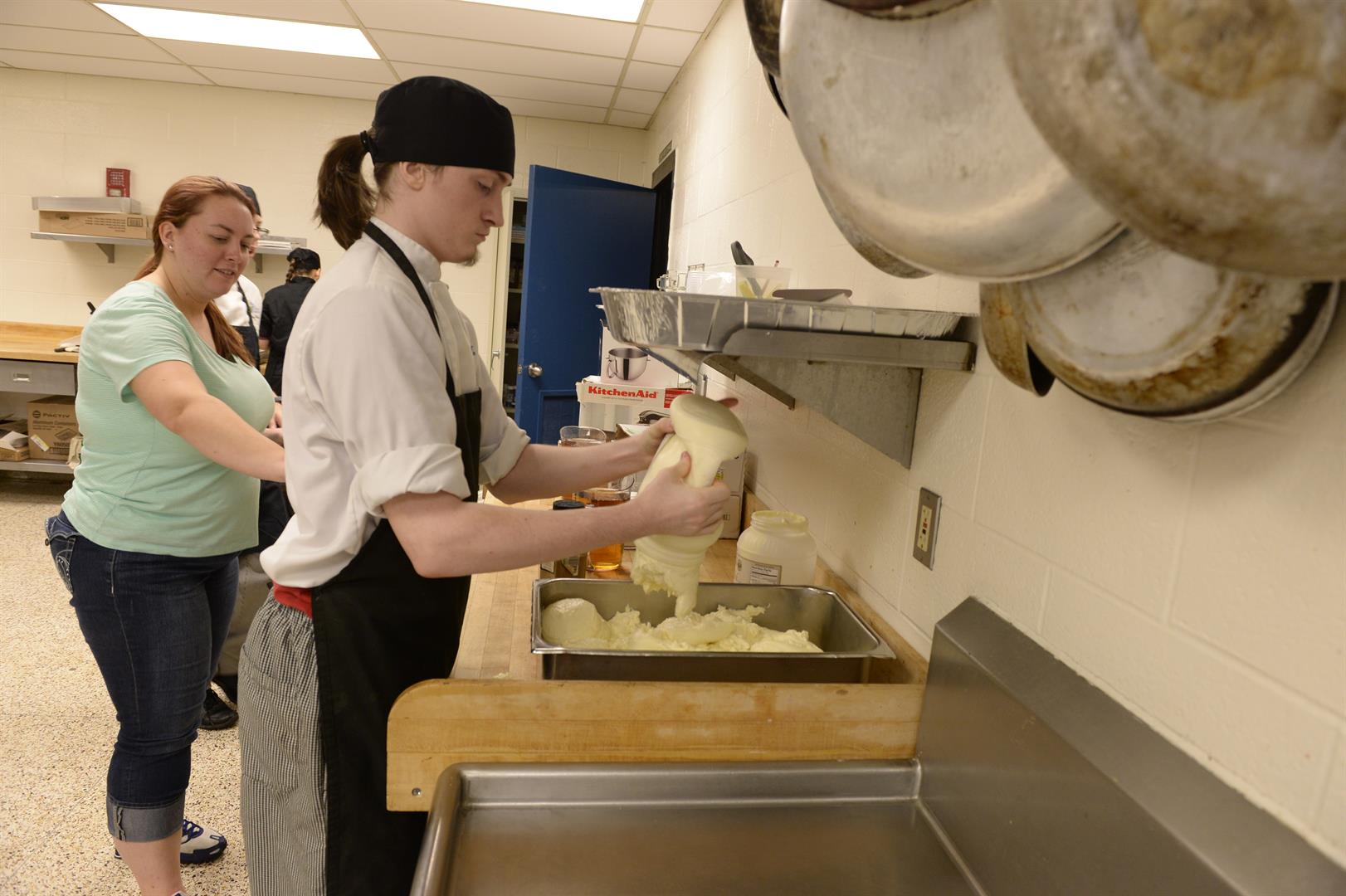 Culinary Arts is an exciting and fast-paced career preparation program. Students learn basic knife skills, sanitation, workplace safety, professionalism, and use of tools and equipment. Students practice communication skills, management essentials, serving standards, cooking techniques and food preparation of stocks, sauces, soups, fruits, vegetables, potatoes, grains, proteins, desserts, as well as regional and global cuisine. Students follow the nationally recognized curriculum of ProStart Foundation of Restaurant Management and Culinary Arts. Students have the opportunity to earn a ProStart certificate of achievement (COA) by completing 400 hours of combined internship, employment, lab hours, and required scores on Level I and Level II testing. Students can also earn the ServSafe Certification, a nationally recognized sanitation credential. Both certifications aid in student employment.
Certifications/Credentials
ProStart Levels I and II
ServSafe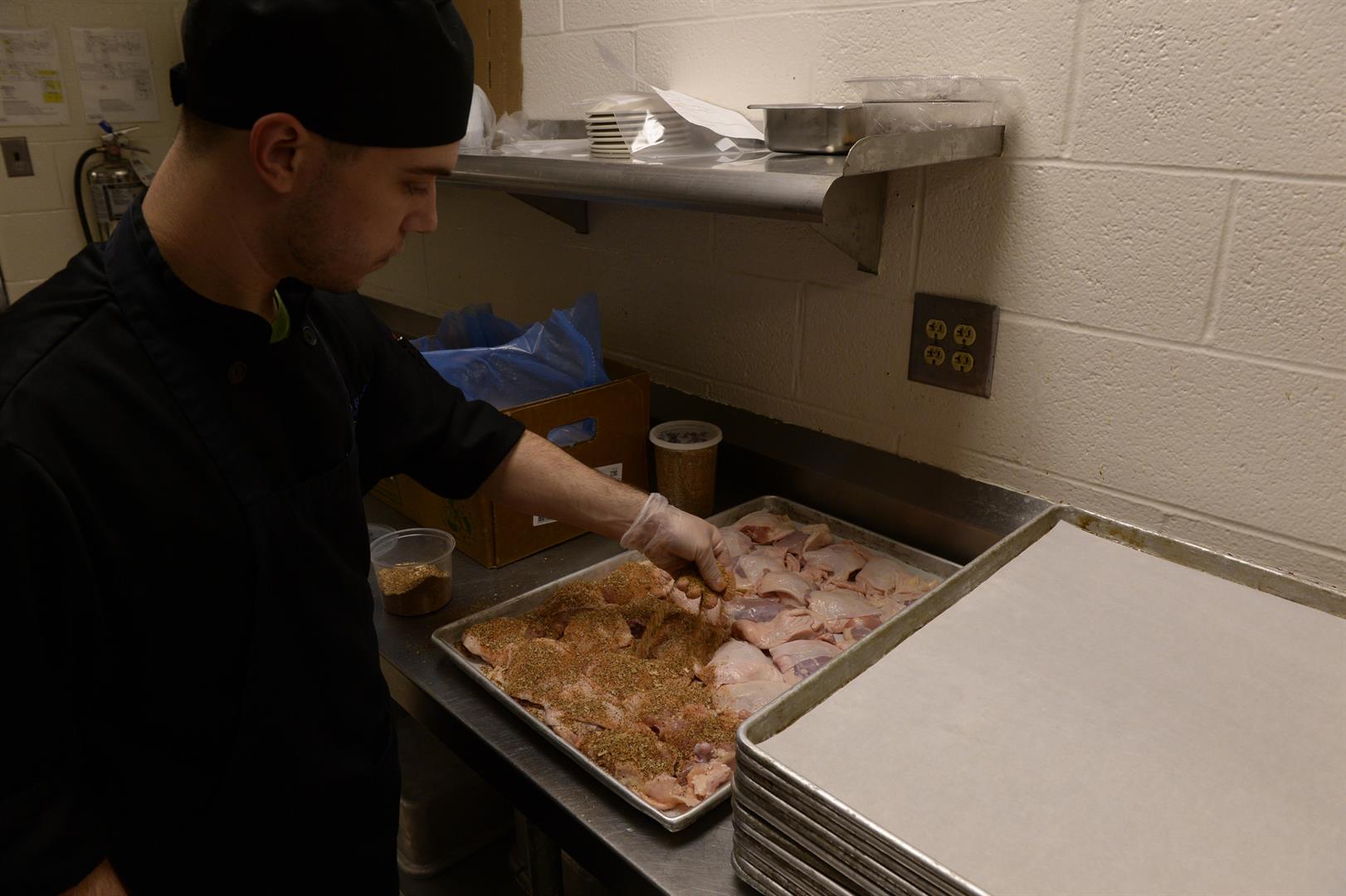 Program of Study Culinary Arts Program
2 credits — English
2 credits — Math (Algebra 2 and Advanced Math)
2 credits — Science (Chemistry and Environmental Biology)
2 credits — Social Studies (American Government & Elective)
Career Opportunities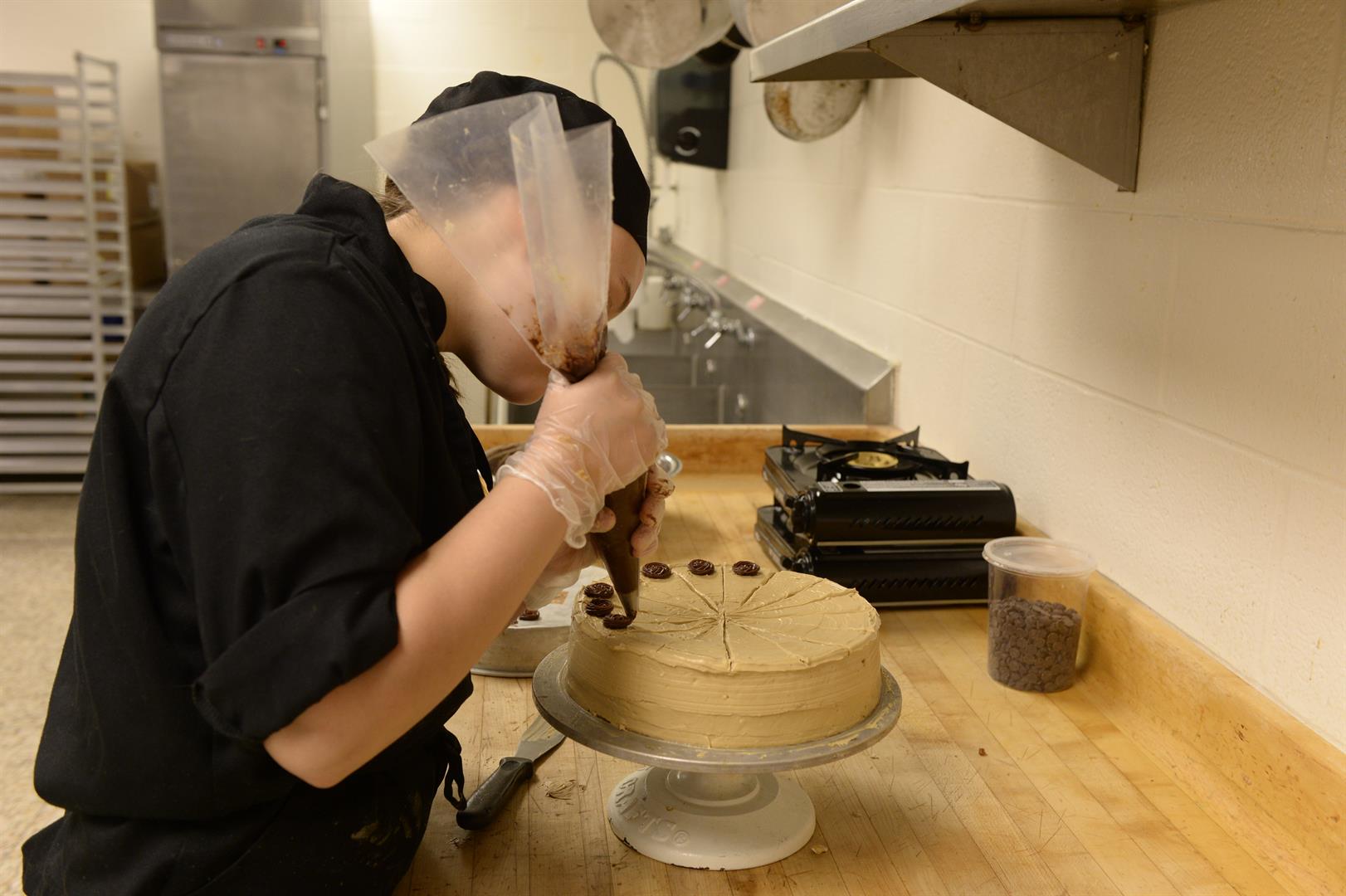 Line/Prep Cook
Sous/Personal/Executive/Pastry Chef
Dietician
Caterer/Banquet Supervisor or Server
Purchasing & Supplier
Restaurant Owner/ManagerA culinary art student pipes a cake.
Server / Host
Typical Wages
Is This You?
I am creative
I enjoy serving others
I can multitask
I enjoy a fast-paced atmosphere
Student Organization