EDIT MAIN
Overview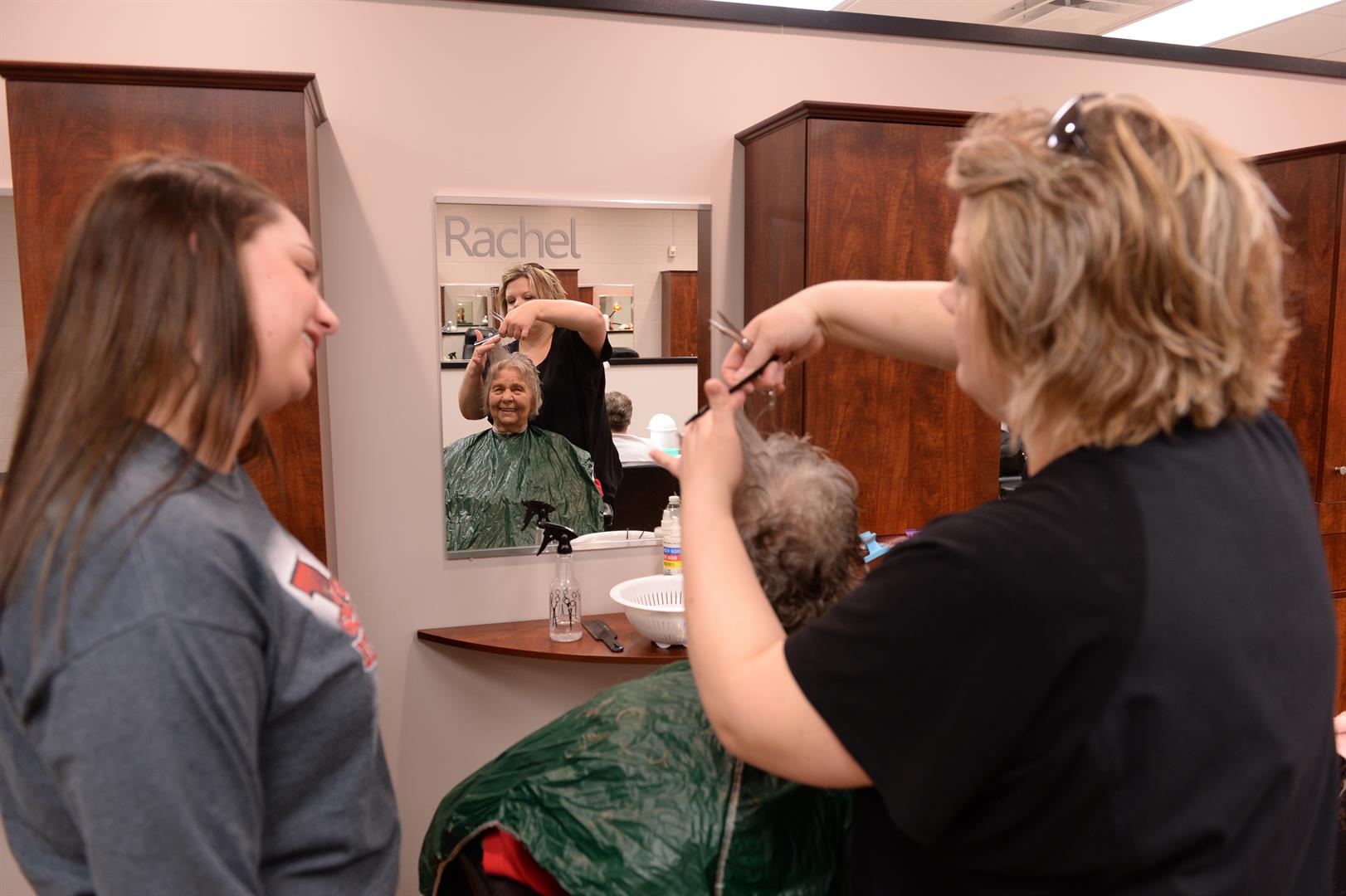 Cosmetology is a classroom-training program, plus a practical learning experience related to a variety of beauty treatments, including the care and beautification of the hair, skin, and nails. Students will be involved in the operation of Grant Career Center's Salon, which is open to the public. This two-year program allows students to complete all competencies necessary to meet the State Board of Cosmetology requirements, including the 1,500 training hours needed to be eligible to take the State Board of Cosmetology Exam. Cosmetology students must pass all competencies with a 75% or better. Students must pass all courses during their two-year program.
CERTIFICATIONS/CREDENTIALS
State Board of Cosmetology License - Upon completion of the program, students are required to take the Cosmetology State Board Examination. The school will provide transportation and instructor supervision for the initial attempt.
Student performs a manicure on a customer.
PROGRAM OF STUDY
Hair Microbiology and Infection Control
Trichology
Fundamentals of Hair Cutting and Styling
Salon Operations and Communications
2 credits — English
2 credits — Math (Algebra 2 and Advanced Math)
2 credits — Science (Anatomy & Physiology and Chemistry)
2 credits — Social Studies (American Government & Elective)
CAREER OPPORTUNITIES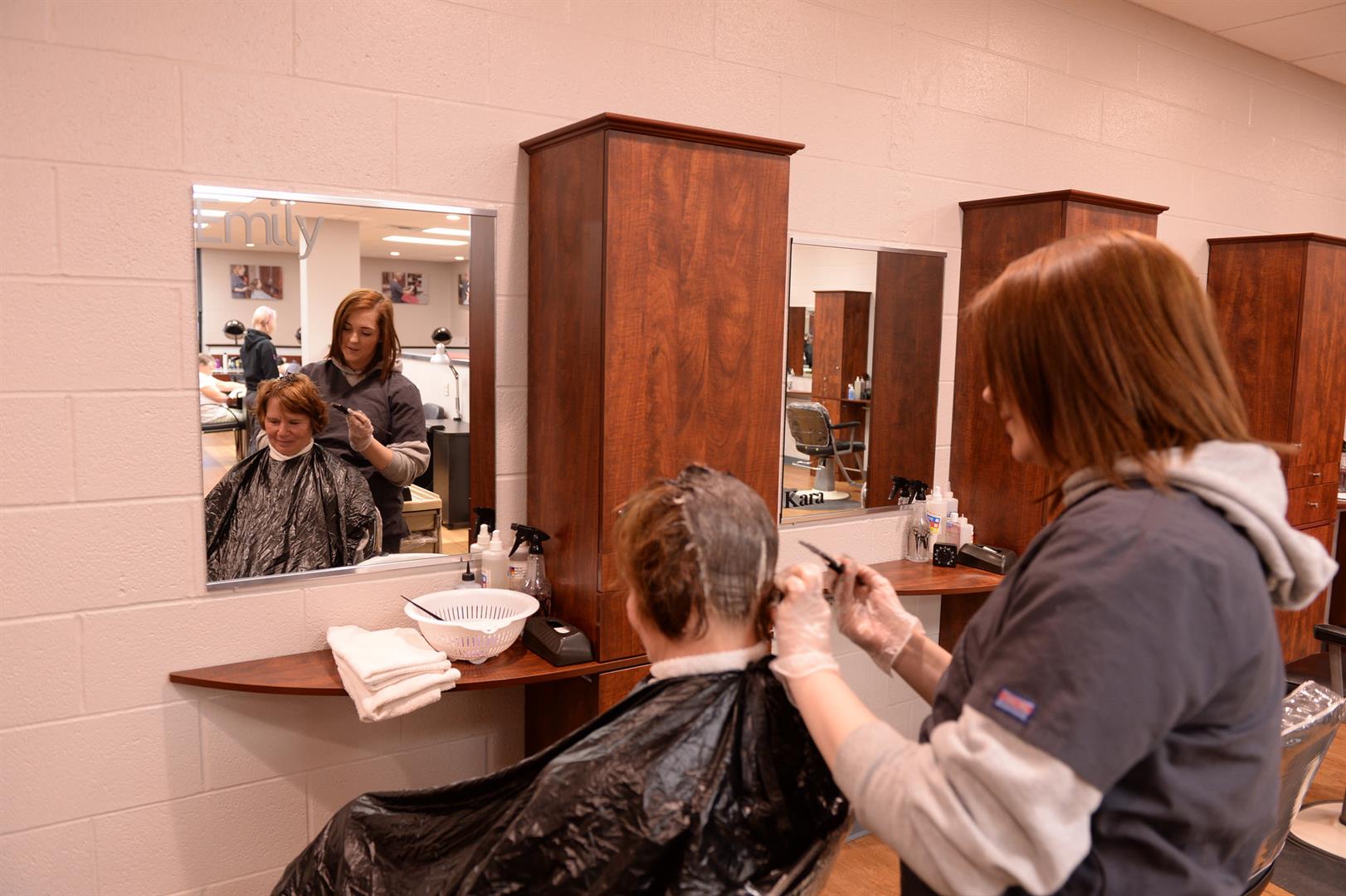 Hair Stylist / Nail Technician / Manicurist
Esthetician
Platform Artist
Salon Owner/Manager (after pursuing Manager's License)
Cosmetic or Equipment Sales
Product Tester
Chemical Texture Specialist
Color Specialist
Make-up ArtistA Cosmetology student dyes a customer's hair.

TYPICAL WAGES
Hairstylists $8-21/hour starting wage
Nail Technician $8-15/hour starting wage

IS THIS YOU?
I am attentive to detail
I am a good listener
I enjoy hands-on projects
I am creative

STUDENT ORGANIZATION

College Credits Earned while in high school:
Kent State University (30 semester hours)
Cincinnati State (in progress)